Bike to Compete or Bike for Fun at New Naples Cycling Center
Posted:
Dust off that old bike and get ready to go for a spin because Naples' bikers are getting their very own indoor cycling center.
Co-owners Charla Goodnight and Carter Wheeler look to attract advanced cyclists, spinners, fitness enthusiasts and even couch potatoes looking for a change, they said.
Goodnight is a spin instructor and group fitness instructor with 15 years of experience in the industry. Wheeler is a serious cyclist, the Naples Daily News said.
"Cycling is something I like to do, but I prefer to be outside when possible. Sometimes, it's just too dangerous depending on the time I have to ride," Wheeler said.
Time Trial Cycle, who celebrates its grand opening on Friday, will offer high tech, easy to use equipment and other features uncommon to most spin classes.
There are currently 35 bikes, one for the instructor, and 40 are anticipated by summer.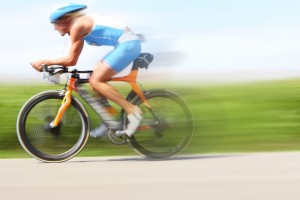 The stationary bikes are equipped with monitors that read cadence, track heart rate and measure your power wattage in a way that most closely mimics the wattage measurements on a street bike, according to the article.
Time Trial Cycle's indoor bikes also feature statistical results through a program called Performance IQ.
Spinners or indoor cyclists can get their results emailed to them after class.
"Having that data is as helpful for the competitive cyclist as it is for someone who has never thought about cycling — being able to see your stats and see your improvement. You see results even faster in the beginning," Wheeler said.
Realizing the Dream
Goodnight, who grew up in Immokalee, has dreamed of opening her own fitness studio and she and Wheeler knew about a year ago that a place like Time Trial Cycle was in the cards for the future.
"I always knew this is what I'd do with my profession. Yeah. It's my passion, my love, motivating people to workout in a noncompetitive zone," Goodnight said.
Hope for the Future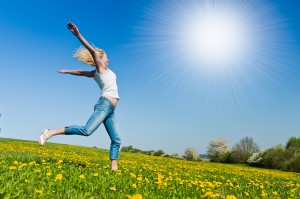 "We hope we'll be so busy you can't just pop in, but bikes are available until they sell out," Wheeler said.
Indoor cycling classes will have music, motivation, performance improving instruction, class themes and colorful lighting.
"We're really focusing on the instruction. That's why we have gone to numerous cycling classes throughout town and chosen the best of the best to join our team," Goodnight said.
An opening special of unlimited indoor cycling classes for $99 per month is available. One-time drop-in classes are $20, five classes are $90 and students and military get 10 percent off any package.