What's the Deal with a Jumbo Mortgage?
Posted:
Change is in the air for jumbo mortgage policies this year.
The total dollar amount of originated private jumbo mortgages was on track last year to be the highest since 2007, according to this article by the Wall Street Journal.
But with the New Year comes new rules and regulations.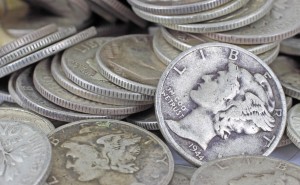 What Makes a Loan Jumbo?
According to Bank of America, a loan is considered a jumbo when it exceeds the current conforming loan limit, which is $417,000 for all single-family homes in all states except Hawaii and Alaska, where it is $625,500.
However, if you live in a federally designated high-priced market, there are conforming high balance limits available for certain loan programs. These loans have higher interest rates and stricter underwriting requirements than standard conforming loans, but are generally priced lower than jumbo loans.
What Makes a Jumbo Loan Different From a Regular Loan?
Bank of America also says that qualifying for a jumbo loan usually requires higher credit scores, lower debt-to-income ratios, higher reserves (or emergency funds) and larger  down payments. Jumbo loans can also have higher interest rates. However, differences do vary by lender.
What's On the Horizon for Jumbo Loans in 2014?
The interest-only jumbo mortgage, which does not require principal payments during the first few years, will be scarcer.
However, lenders can still give out these loans if they believe the applicant can repay them, but they stand to incur more risk going forward.
Some lenders are requiring borrowers to make larger down payments.
National lender EverBank, for example, says it requires at least a 35% down payment for interest-only jumbo loans, compared with 20% for other jumbos. Some lenders have been pulling back. By the third quarter of last year, interest-only mortgages accounted for roughly 3.2% of jumbo mortgages that were being securitized, down from 8.5% the prior quarter, says Guy Cecala, publisher of Inside Mortgage Finance.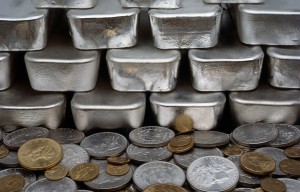 Lenders also started lowering down-payment requirements last year. The article says that experts are saying more lenders will likely follow the trend and some will even begin accepting 10% down payments.
Low down payments allow well-off borrowers to secure less cash into a home and invest it elsewhere. For lenders, lower down payments help attract more applicants and are a sign lenders are becoming more comfortable loosening underwriting guidelines.
Tom Wind, executive vice president of home lending at EverBank, says lenders will slowly raise rates on 30-year fixed-rates jumbos, which will result in more borrowers turning to adjustable rate mortgages (ARMs).
Banks hold most private jumbo loans on their books and prefer ARMs because once their rates reset, they stand to receive larger interest payments from borrowers, also according to the Wall Street Journal article.